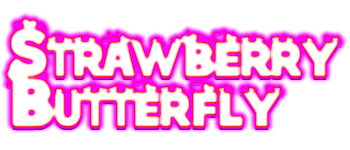 Strawberry Butterfly
Release the Cats of Heartland!
---
This has got to be my favorite game jam entry we've made so far!—welcome to Strawberry Butterfly, our latest release: an RPG Maker MV browser game produced in 3 days for the GDL Valentine's Jam and Valentiny Event.
I absolutely LOVE incorporating suggestions from early players, so don't be shy!—let us know how much you love it, hate it, laugh at it, and/or wonder what we were doing when we made it; tell us what features need to be added; or just say hello. We're a husband-and-wife team—he makes sprites, and she whooshes it all together—and we're ready to bring our fans into this fun and rewarding game-making experience.
Files
Strawberry Butterfly.zip
Play in browser
Feb 16, 2020